Since 2007, the same passion has been driving Solbian to produce Solbianflex photovoltaic panels: innovative, flexible, light and highly efficient. They provide energy where it is needed, a natural and environmentally-friendly source.
Solbianflex panels are particularly suited to sailing yachts, but they are equally suited to applications in electric mobility, caravans and campers, trekking, tents and mountain huts, emergency structures and building integrated projects.
Solbian Solar panels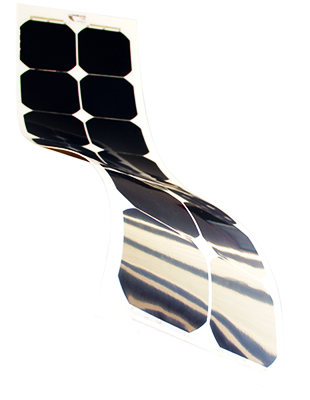 Four different series using four different technologies:
SP, SR, SX and SXX. All with crystalline silicon cells,
the most efficient and proven on the market, and using
lightweight and flexible encapsulation materials.
Easy to use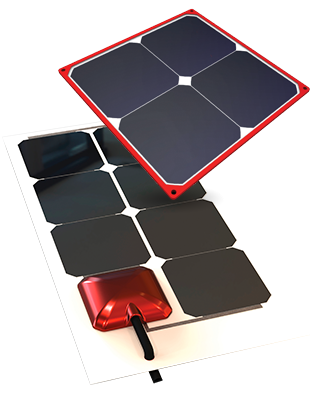 By combining its expertise in the production of photovoltaic modules
with that in electronics, Solbian has developed integrated for simple
and immediate use. Charge your batteries, including your cell phone,
from the Sun's energy.
Solbian Charge regulators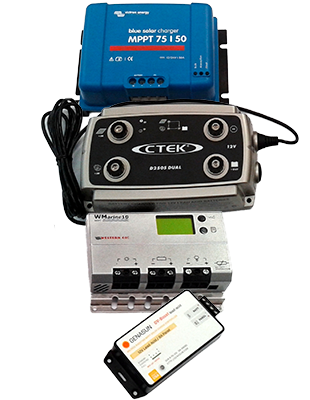 CTEK, GENASUN, WESTERN CO. and VICTRON. Four renowned international brands, the same controllers chosen and tested by professional sailors and by several automotive companies, to harvest as much energy as possible from the Sun.
Solbian Accessories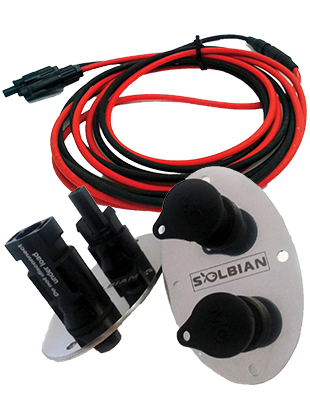 A full range of accessories, electrical connection modes and fixing options allows us to meet countless customisation requests. Give us your requirements and we will advise you.